SUNDAYS
We meet at 3085 Housers Mill Rd, Byron, GA
Worship at 8:30 and 10:30 AM.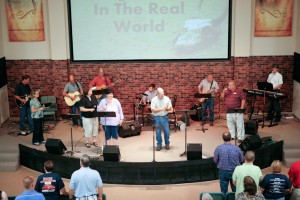 Complimentary Breakfast/Coffee from 8:00-8:30 and from 10:00-10:30 AM. We have a nursery for infants and another for toddlers available for the entire service.
 Also Sunday Mornings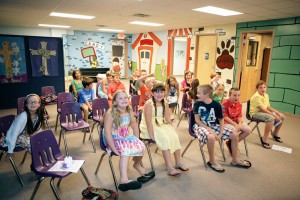 Weekday Children's Groups
In addition to our Sunday 8:30am and 10:30 am weekend worship service groups for children, Harmony Community has other opportunities for your children to learn about God, and have lots of fun while doing so:
WEDNESDAY NIGHTS
C.H.A.O.S. (Christians Hyped About Our Savior) meets at Harmony in the Youth Room. The Student Gathering will resume later this summer when school resumes and is from 6:00-7:30 PM. Bring your friends! Refreshments are provided. Find out more >>
Showtime – children 3 years to 5th grade and runs in 6 week increments at the same time that we have life group sessions in homes around our community.
Showing & Growing God's Love
Don't miss this dynamic spiritual experience for your kids. A mid week energy retreat for our youth to learn the 3 Basic Truths.
| | |
| --- | --- |
| Wisdom | I need to make the wise choice |
| Faith | I can trust God no matter what |
| Friendship | I should treat others the way I want to be treated |