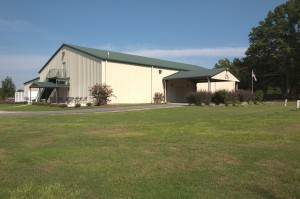 If you live in the Middle Georgia area, we invite you to visit Harmony Community Church Sunday mornings at either our 8:30 or 10:00 am or 11:30 am services.
Our services are contemporary and the messages are biblical, interesting and relevant for your life today.
This is a place of energy, creativity, and authenticity. We're officially Southern Baptist, but you'll find people from many different denominational backgrounds, and walks of life.
Harmony Community Church is located just south of Byron Georgia.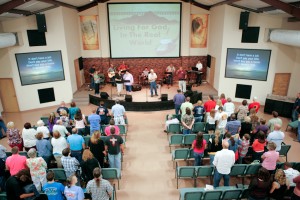 We have three services on Sunday mornings.
The first is at 8:30 a.m. and the second is at 10:00 a.m. and the third is at 11:30 a.m.
Arrive a little early and enjoy a continental breakfast available 30 minutes prior to either one!
Put your mind at ease as your children are well cared for in our nursery, toddler, preschool and kindergarten rooms. For your child's safety, nursery through kindergarten classes use a security number-linked registration system.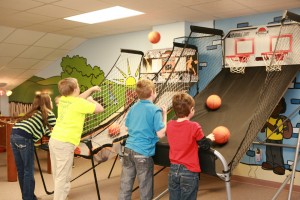 Elementary children enjoy a Clubhouse experience prior to the 10:00 a.m. and 11:30 a.m services. They meet upstairs for games, snacks and fun before going to Kids Worship. Doors open to the Clubhouse 15 minutes prior to the 2nd and 3rd services. Your kids will love it! We also have fun, informative groups for your children during the 8:30 early service.
For more information on other services click here.