2nd & 3rd Worship Service, children 3 years* – 5 years.
Families check their children in/out at Room #4 door.  Children may be checked in beginning 15 mins prior to worship services.
*potty trained, comfortable sitting for brief lessons. Many children enjoy Walkers group through approximately 3 1/2 years.  Harmony leaders work together with parents to find the group that best meets the needs of their child and the group, including during the important transition from toddler to preschool & kindergarten years.
Play & Praise
Second & Third Service, 10:00 am & 11:30 am
Leaders arrive in room no later than 15 mins before worship services (9:45am, 11:15am)
Welcome arriving families, oversee play time, crafts, when applicable
Insure room is tidied (involve kids) before teachers arrive
Thanks!
October 1st

Derrin Lunsford 

October 8th
Jan Lee
October 15th
Karen Thomas & Elizabeth
Reminder:  NEW 4s & 5s Group, 2nd Service (only) has begun. All 3s-5s begin in Play & Praise
room at the beginning, as usual. After P&P, 4s-5s depart next door for their Bible lessons with teacher.

Then, 3rd service is exactly the same as it has been in the past year.  

October 22nd
Christy Emery & Patricia Pearl
October 29th
 Derrin Lunsford
Preschool – Kindergarten Teachers
NEW 4s & 5s Group, 2nd Service Only
Teachers please go to yellow room 4 as praise band leaves stage,
before message approximately 10:30 am, 2nd service, & 12:00 pm, 3rd service.
 
October 1st
Jason & Kristen Smith

All 3s-5s begin in Play & Praise room at the beginning, as usual.  After P&P, 4s-5s depart next door for their Bible lessons with teacher.  Then, 3rd  service is exactly the same as it has been in the past year.  

October 8th
Debbie Hendrix & Meredith
October 15th
Jason & Kristen Smith
October 22nd
Amy Green & Hailey
October 29th
 Karen Thomas & Keani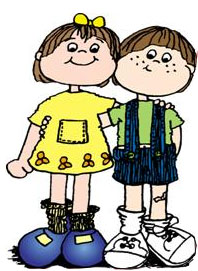 Second & Third Service, 10:00 am & 11:30 am
October 1st
Claire Miller  & Beth Railey
October 8th
Casey Cochran & Ellen Foster
October 15th
Karen Thomas & Elizabeth
NEW format, 2nd Service 3 years, & 3rd service 3s-Ks Teachers, Rm 4.
2nd service 4s & 5s will go next door 
October 22nd
Elise Vickers & Abigail
October 29th – 5th Sundays
 TBD: Teachers Rotate: Casey Cochran or Karen Thomas