2nd & 3rd Worship Service, children 3 years* – 5 years.
Families check their children in/out at Room #4 door.  Children may be checked in beginning 15 mins prior to worship services.
*potty trained, comfortable sitting for brief lessons. Many children enjoy Walkers group through approximately 3 1/2 years.  Harmony leaders work together with parents to find the group that best meets the needs of their child and the group, including during the important transition from toddler to preschool & kindergarten years.
Play & Praise
Second & Third Service, 10:00 am & 11:30 am
Leaders arrive in room no later than 15 mins before worship services (9:45am, 11:15am)
Welcome arriving families, oversee play time, crafts, when applicable
Insure room is tidied (involve kids) before teachers arrive
Reminder:  NEW 4s & 5s Group, 2nd Service (only) has begun. All 3s-5s begin in Play & Praise room at the beginning, as usual. After P&P, 4s-5s depart next door for their Bible lessons with teacher. Then, 3rd service is exactly the same as it has been in the past year.  
| | |
| --- | --- |
| February 4th | Tiffany Walker – Welcome to the team! |
| February 11th | Jan Lee, Casey Cochran & Ellen Foster |
| February 18th | Karen Thomas, Elizabeth Thomas |
| February 25th |  Patricia Pearl |
| December31st –  5th Sunday |  Derrin Lunsford |
Preschool – Kindergarten Teachers
NEW 4s & 5s Group, 2nd Service Only
Teachers please go to yellow room 4 as praise band leaves stage,
before message approximately 10:30 am, 2nd service, & 12:00 pm, 3rd service.
February 4th
Jason & Kristen Smith

All 3s-5s begin in Play & Praise room at the beginning, as usual.  After P&P, 4s-5s depart next door for their Bible lessons with teacher.  Then, 3rd  service is exactly the same as it has been in the past year.  

February 11th
Debbie Hendrix & Meredith
February 18th
Jason & Kristen Smith
February 25th
Amy Green & Hailey
 5th Sundays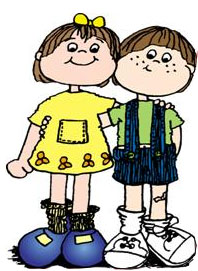 Second Service Preschool Group & Third Service Pre K and Kindergarten Group, 10:00 am & 11:30 am
February 4th
Claire Miller  & Beth Railey
Febrary 11th
Casey Cochran & Ellen Foster
February 18th
Karen Thomas & Elizabeth
NEW format, 2nd Service 3 years, & 3rd service 3s-Ks Teachers, Rm 4.
2nd service 4s & 5s will go next door 
February 25th
Elise Vickers & Abigail
5th Sunday