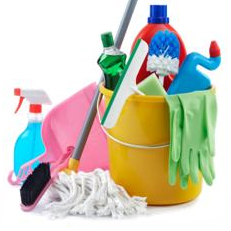 Harmony Hospitality Families
The families serving in this group have graciously volunteered to donate several hours of their time cleaning our church facilities interior, once each quarter.  The cleaning occurs and is needed most weeks on a Friday or a Saturday.  New families and individuals are always welcome to join this work of the ministry rotation.  To volunteer or if you have questions: terrybhendrix@gmail.com or text Debbie at (478) 396-6408.  Thanks!
Questions?  terrybhendrix@gmail.com
Special thanks to all of you who helped clean the church during the incredibly BUSY month of July.  You guys are great! 
September 29th or 30th  – Stephen & Ronda Foote
Ocotber 6th or 7th – Bobby & elaine Dorsey
October 13th or 14th – Youth
October 20th or 21st – Craig & Triece Brush
Ocotber 27th or 28th  – Clay & Kim Jump Family
November 3rd or 4th –

LeAnne Buttrum & Laura Hammond


November 10th or 11th – David & Pam Guyer, Rick & Mary Miller
November 17th or 18th – Heather Castleberry
November 24th  – 25th – Youth