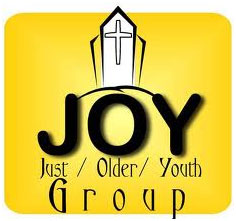 Harmony has an active senior group called JOY with stands for Just Older Youth Group.
The members are 55 years and over. If your spouse is not 55 yet, we welcome both of you in our group.
At our meetings, someone will give a devotional and we will enjoy special speakers that are either a guest or other Harmony members.
We meet the second Sunday of every month with a few exceptions.  Please see the Event Calendar for the time and place of our next meeting.
We meet at 5:00 p.m. generally at the church
Usually our meetings have a theme, such as Grandparents Day, Easter, Luau, etc.
 The  Mission Projects we regularly get involved in are:
 Harmony Blood Drive – volunteer to help register those who give blood and help take doners to the canteen
Community Projects – Helping parents who are staying at the Ronald McDonald House and the Sheriffs Boys and Girls Ranch, which is an ophanage
We Love Trips – Some of our past trips have been:Senior Day at the Georgia National Fair, Senior Leader conference in Macon, Callaway Gardens, Warm Springs, Pigeon Forge
As you see Harmony Seniors are an active group. We would love to have you join our group.  For more information contact Diane.